It's been a while since I talked to anyone enjoying the recent stock market action. Too volatile. Too illogical. No real trend. All true. However, the more we understand why this is happening the easier to diagnose what will happen from here and how we can trade our way to profits. (Spoiler Alert) I am still bearish. Gladly I still see 7 timely trades to use to make money as the S&P 500 (SPY) heads lower from here. Read on below for the full story….
I woke up 2 days ago already knowing the theme for this article:
The WORST Stock Market Ever!
That's because this ride is more Tilt-A-Whirl than Merry-Go-Round thanks to all the volatility. Pretty soon the corn dogs, cotton candy and elephant ears are coming up. (sorry for the visuals…but needed to drive home the point 😉
Gladly if we pull back to the big picture, we can make sense of it all to chart our way to calmer shores. That is what is in store in today's commentary.
Market Commentary
OK…I might be kidding about this being the worst stock market ever…but it's certainly not fun. That's because most people are rational and want things to move ahead in a more orderly fashion. This stock market of late has been anything but that.
Up, down and all around. Not just across weeks and months…but INSIDE of a single session. This candlestick chart of the past month tells that story in spades:
So much to point out on this chart starting with us being absolutely flat month over month. This would seem to indicate that nothing of significance happened.
Now look deeper. Note how short lived all the rallies are…as well as the quick duration of the sell offs. And finally notice how big some of those candles are with tremendous intraday moves.
All that action over the past month…and nothing to show for it in the market average.
That's where it makes sense to now look at things on a Sector level where we see a lot more diversity between winners and losers.
The obvious part is the weakness of the financials thanks to all the bad news in the banking sector. Real estate is so intra related with the banks that it's pretty obvious why that group has taken it on the chin as well. The rest of the weaklings are a fairly Risk On groups which talks to growing fears of future economic health.
The counterpart to that is to discover that most of the Risk Off groups are near the top of the list: Consumer Defensive, Utilities, and Healthcare. The oddity is the strength of Communication Services and Tech. However, when you think of Tech as being dominated by FAANG…and they often act as a defensive group people often cling to…then you understand that the totality of this picture says it was a Risk Off month even if overall market breakeven.
Everything discussed so far explains WHAT is happening…now let's shift to WHY.
The simple answer is to say the outlook for the economy (and thus the stock market) is unclear. Thus, each new day brings new headlines that tilt bearish today and bullish tomorrow.
Certainly, people see the threats that could lead to recession…but it keeps not happening. And that is what confuses the odds on what happens next and that lengthens this tug of war between the bulls and bears.
For example, a lot of economic data was weakening at the end of 2022. Like ISM Manufacturing under 50. And Retail Sales actually shrinking after removing inflation. This led to a large cut in corporate earnings expectations for Q1 of this year where Wall Street is currently looking for -9% earnings loss.
That steep loss doesn't look as much in the cards when you appreciate that many thought Q1 GDP would also be in negative territory…perhaps marking the start of a new recession. And yet now as we look at the most revered GDP prediction model (GDP Now from the Atlanta Fed) that stands at +3.2% for the current quarter.
Reity, you are starting to contradict yourself. I thought you were bearish on the market?
Yes. That is true. I just wanted to make it clear WHY the market was so volatile. That being the mixed signals on the economy making bulls and bears tussle for control.
Now we have to turn our attention to the future and what is likely to happen. Here again, I want to share this simple, yet effective equation to quickly explain why I am still wearing the bear cloak. (It includes an important new addition in bold)
Higher Rates on the Way (5%+)
+ In Place AT LEAST til End of 2023
+ 6-12 Months of Lagged Economic Impact from Fed Policy
+ Banking Credit Crunch
= Fertile Soil to Create a Recession in the Future
Fed Chairman Powell talked about all of the first 4 factors at the recent rate hike announcement and press conference on 3/22. In fact, stocks were going up during the speech til he hit folks with a 1-2 hawkish punch staring with:
"It's possible that this [banking crisis] will turn out to have very modest effects – these events will turn out to be very modest effects on the economy, in which case – and inflation will continue to be strong, in which case, you know, the path will look – might look different. It's also possible that this potential tightening will contribute to significant tightening in credit conditions over time, and in principle, if that – that means that monetary policy may have less work to do. We simply don't know."
This was followed by a statement that the credit crunch IS happening and is relatively equivalent to a 25-50 point basis cut on its own. This got stocks coming down from nearly +1% session to about breakeven. And then came punch #2.
That being when a reporter stated that current surveys show that the average investor expects just one more rate hike of 25 basis points and then rate CUTS every meeting thereafter. So, are investors wrong?
YES!
It wasn't just the words he used. It was how Powell said it. Like a disappointed parent when his kid brings home an F on the report card. (what are you not understanding here!!!).
And then he reiterated quite emphatically that their forecast still calls for NO CUTS this year. From there the S&P 500 gave up the 1% gain and tumbled all the way to -1.65% into the close.
For me the aforementioned equation starting with a hawkish Fed ends with recession at some point in the future. Clearly not Q1…but Q2 and the rest of the year are still very much into play.
Unfortunately, until investors see more PROOF of a recession unfolding then the recent trading range and extreme volatility will continue. That is why I recommend investing based upon what you predict will happen beyond that range. Again, that leans decidedly bearish in my book.
What To Do Next?
Watch my brand new presentation, REVISED: 2023 Stock Market Outlook
There I will cover vital issues such as…
5 Warnings Signs the Bear Returns Starting Now!
Banking Crisis Concerns Another Nail in the Coffin
How Low Will Stocks Go?
7 Timely Trades to Profit on the Way Down
Plan to Bottom Fish for Next Bull Market
2 Trades with 100%+ Upside Potential as New Bull Emerges
And Much More!
If these ideas concern you, then please click below to access this vital presentation now:
REVISED: 2023 Stock Market Outlook >
Wishing you a world of investment success!


Steve Reitmeister…but everyone calls me Reity (pronounced "Righty")
CEO, StockNews.com and Editor, Reitmeister Total Return
---
SPY shares . Year-to-date, SPY has gained 3.88%, versus a % rise in the benchmark S&P 500 index during the same period.
---
About the Author: Steve Reitmeister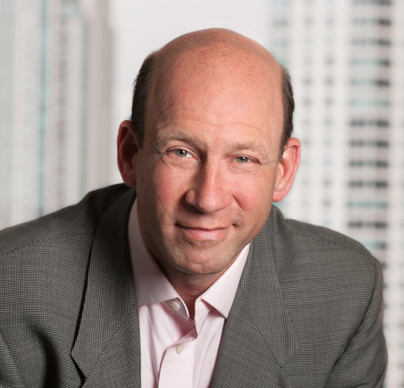 Steve is better known to the StockNews audience as "Reity". Not only is he the CEO of the firm, but he also shares his 40 years of investment experience in the Reitmeister Total Return portfolio. Learn more about Reity's background, along with links to his most recent articles and stock picks.
More…
The post The WORST Stock Market Ever! appeared first on StockNews.com