China and Iran have urged mutual neighbor Afghanistan to end restrictions on women's work and education.
The call came in a joint statement Thursday issued at the close of a visit to Beijing by Iranian President Ebrahim Raisi during which the two sides affirmed close economic and political ties and their rejection of Western standards of human rights and democracy.
Since taking over Afghanistan in August 2021, the Taliban has banned women and girls from universities and schools after the sixth grade and forced out those in elected offices and other prominent positions.
CHINA THREATENS 'COUNTERMEASURES' AGAINST US ENTITIES AFTER SPYCRAFT SHOOTDOWN
"The two sides … called on the Afghan rulers to form an inclusive government in which all ethnic groups and political groups actually participate, and cancel all discriminatory measures against women, ethnic minorities and other religions," the statement said, adding that the US and its NATO allies "should be responsible for the current situation in Afghanistan."
The US had backed Afghanistan's elected government against the Taliban, but withdrew amid the rising costs and dwindling domestic support for a government that was unable to counter a Taliban revival.
The call for women's rights is notable coming from Iran's hardline Shiite Muslim regime, which has been challenged by months of protests sparked by the death of a young woman in police custody for allegedly violating clothing requirements.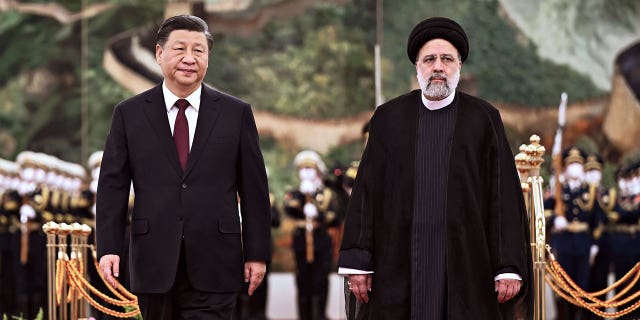 …
Read More